Welcome to Monster Energy Honda Team
Stage
3
Dakar Rally
Dakar
No change in the overall standings today, after Team HRC riders Joan Barreda and Paulo Gonçalves had established themselves as race leaders at the end of yesterday's infernal stage. All five team members finished in the top sixteen. It turned out to be a positive outing for Joan Barreda and… read more.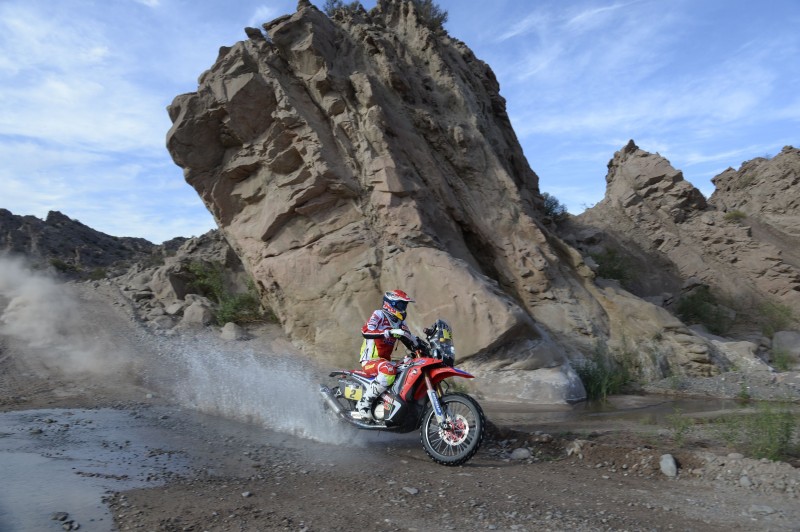 ---
Stage
2
Dakar Rally
Dakar
Monumental second stage result at the Rally Dakar 2015 for Joan Barreda and Paulo Gonçalves, fastest against the clock as they wage an arduous battle against the high temperatures in an interminable special. Joan Barreda, Paulo Gonçalves, and the Honda CRF450 RALLYs turned out to be the day's protagonists, in… read more.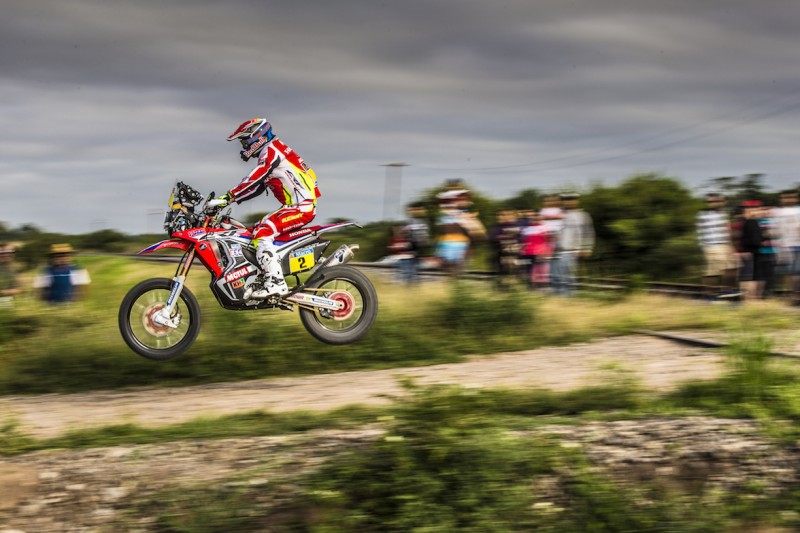 ---
Stage
1
Dakar Rally
Dakar
Countdown. Revs up. Clutch out. And with a roar the Dakar Rally exploded into life today. With three riders finishing the special in the top six, the race for Team HRC is most definitely underway. Yesterday, was a chance for the riders to lap up a warm welcome from the… read more.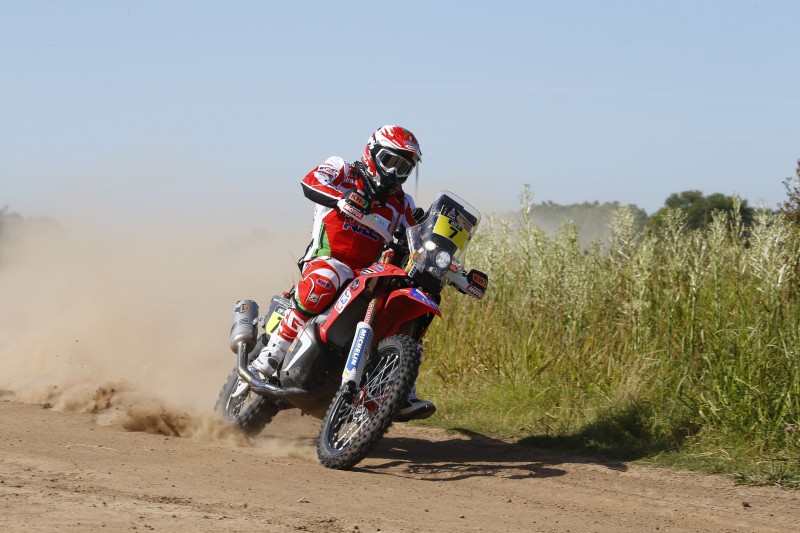 ---
Preview
1
Dakar Rally
Dakar
Team HRC are all fired up and ready to roll, as the first stage of the Rally Dakar kicks off tomorrow. The two official Honda teams; Team HRC, and HSA Rally Team, set out their intentions today in a press conference in Buenos Aires presided over by HRC vice-chairman Shuhei Nakamoto.  The team's action-hungry… read more.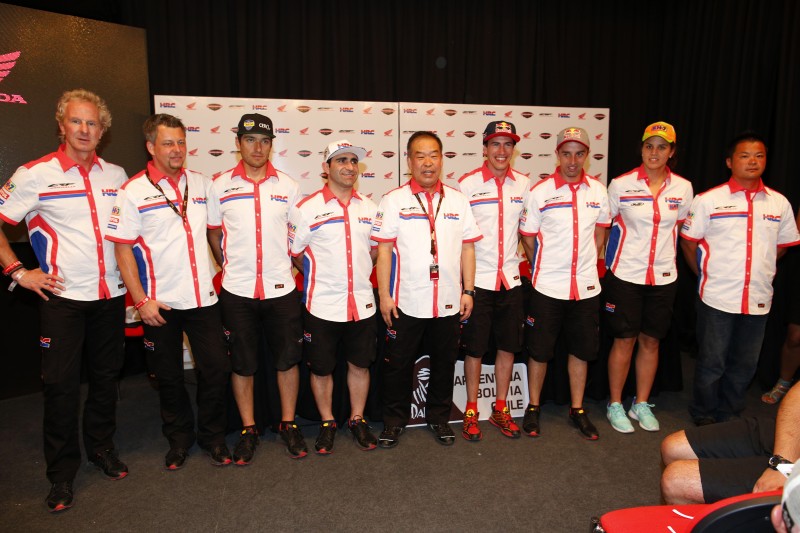 ---
Preview
Dakar Rally
Dakar
And off we go…. In less than forty-eight hours, the Argentine air will reverberate to the chorus of motorcycle engines, as the Dakar Rally roars into life. Team HRC, meanwhile, has successfully passed the scrutineering that precedes the event. The 2015 edition of the Rally Dakar will fire up on… read more.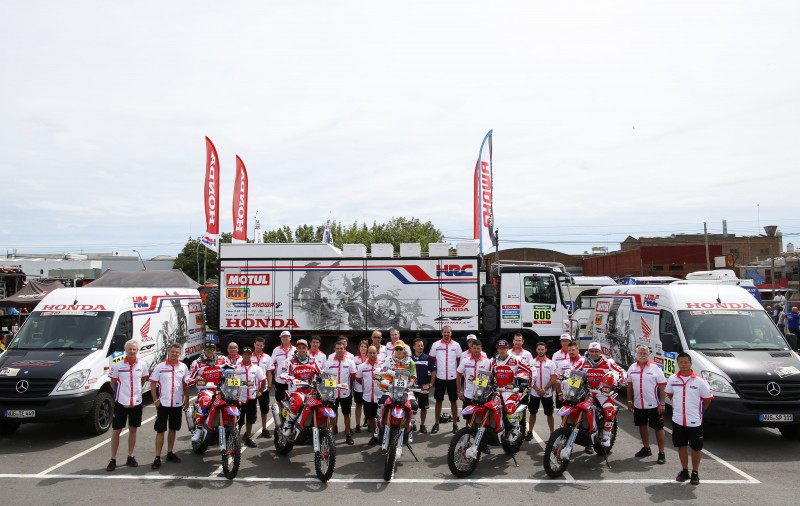 ---
All Team HRC riders that will compete in the 2015 edition of the Dakar Rally will be officially presented in Buenos Aires on January 3. With them will also be the members of Honda South America Rally Team. The Team HRC and Honda South America Rally Team will be… read more.
---
Team HRC's five official riders, and various team members have taken part in a special training session prior to the Rally Dakar 2015. This will be the final revision done before the great test commences. The Rally Dakar is all set to get underway in just ten days time… read more.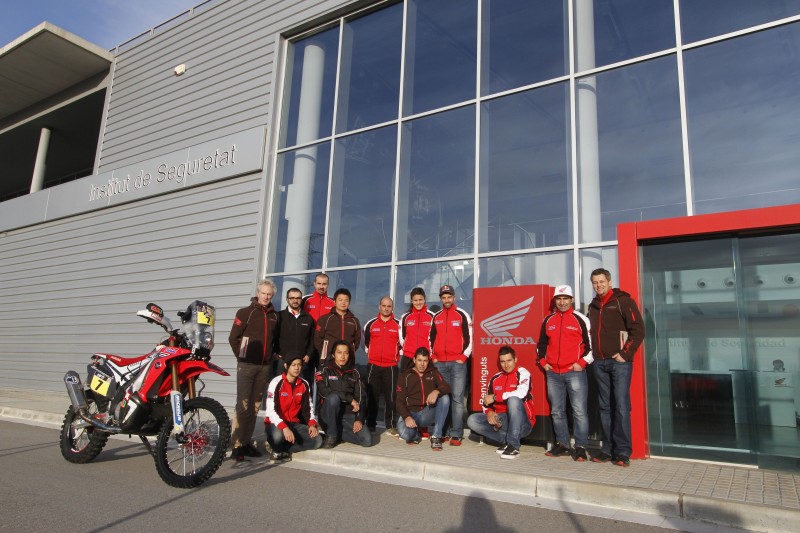 ---
This season Team HRC hooks up with a new name, and one which packs a hard punch too. But this time round, it's not another rider who will be joining the ranks, but rather a team collaborator of a different kind: KH-7, who like Honda, will not only bring some… read more.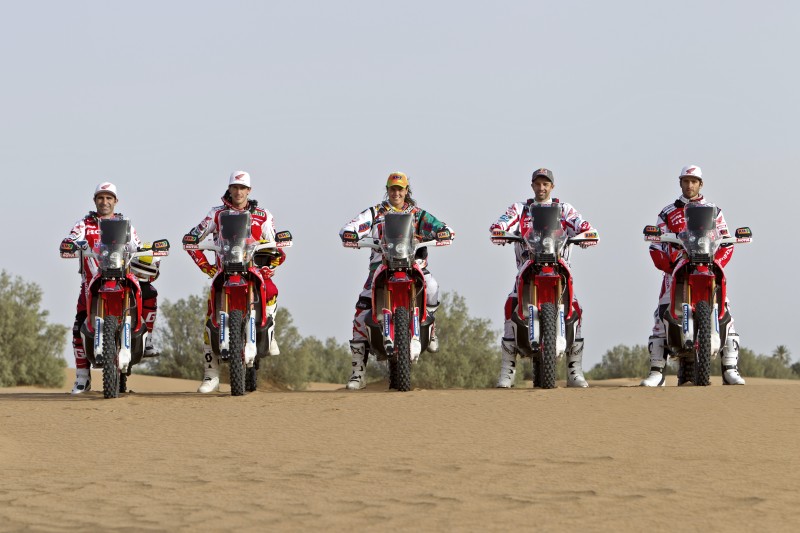 ---
Team HRC was in attendance today in Paris, for the official presentation of the forthcoming 2015 edition of the Rally Dakar due to head out from Buenos Aires on January 4. The world's toughest race looks set to be even more demanding than usual for both bikes and riders. … read more.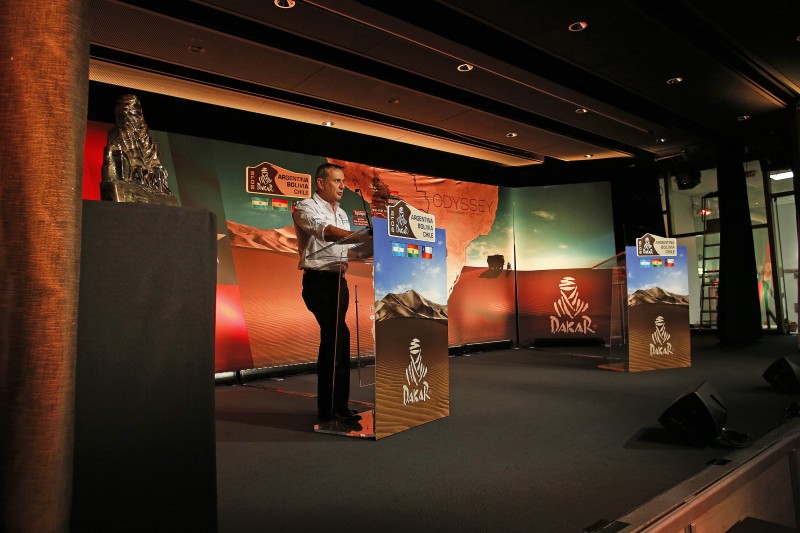 ---
HRC have showcased their 2015 teams at the EICMA Motorcycle Fair in Milan, Italy, coupled with the unveiling of Honda's True Adventure Prototype. It was a full turn-out from Team HRC Rally with Joan Barreda, Helder Rodrigues, Paulo Goncalves, Jeremias Israel and Laia Sanz all present for the debut of… read more.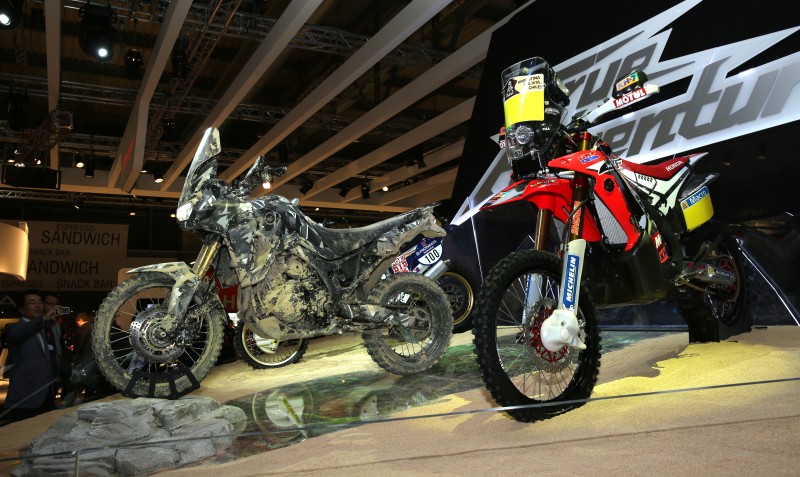 ---