Born on February 4, 1991 in Hazebrouck, France, Adrien Van Beveren had a successful motocross career before joining the raid rally racing. A specialist in sand, he won the mythical Touquet Enduro three times in a row – at that time he became known as the "Little Prince".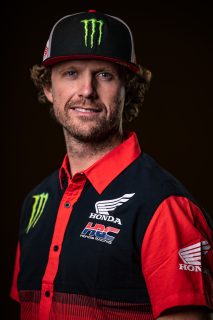 Background
With 1.87 meters tall and weighing 86 kg, Adrien has a huge passion for motorsports. So when he's not riding the Honda 450 CRF RALLY, he likes to ride a wave runner, rally car, track bike or buggy. To help his physical preparation he is also a mountain bike fan.
In each race, Adrien is for sure one of the contenders for the overall victory. He is part of the world's rallying elite and is on the verge of reaching the summit of his sport. It all started back home, where the French rider is a star in his region of Hauts-de-France, where he conquered his three victories in the Touquet Enduro. In the Dakar, he disputed the leadership in several editions, finishing fourth in 2017 and 2022.