Welcome to Monster Energy Honda Team
Post-Race
Dakar Rally
Dakar
Seven stage victories, leaders for half the rally, overall runner-up place for Paulo Gonçalves and ninth spot for Laia Sanz, add up to a more-than-positive final report-card for Honda and Team HRC at the Rally Dakar 2015. The team will be back next year to win. Just one day after… read more.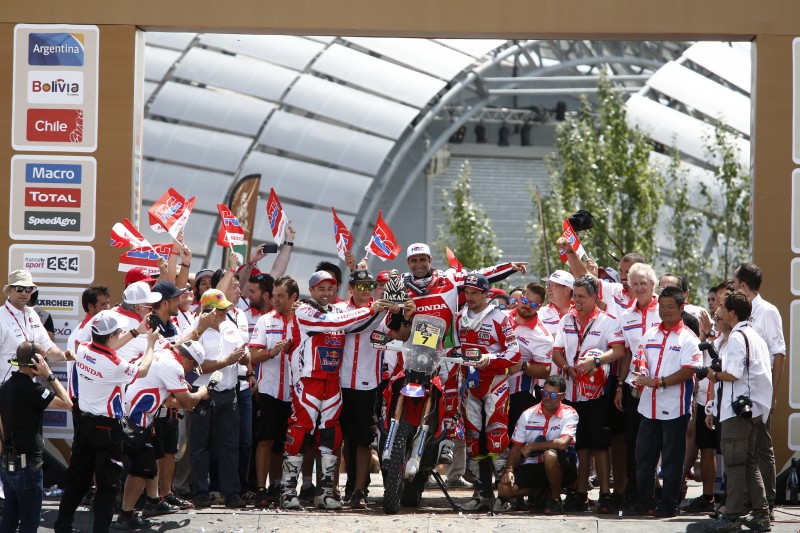 ---
Stage
13
Dakar Rally
Dakar
The Dakar 2015 ends after circling the loop and ending up back in Buenos Aires a fortnight later, bringing new successes for Team HRC. Paulo Goncalves finishes the world's toughest rally in second place, while Laia Sanz breaks new ground with an unprecedented ninth place overall finish. After picking up the… read more.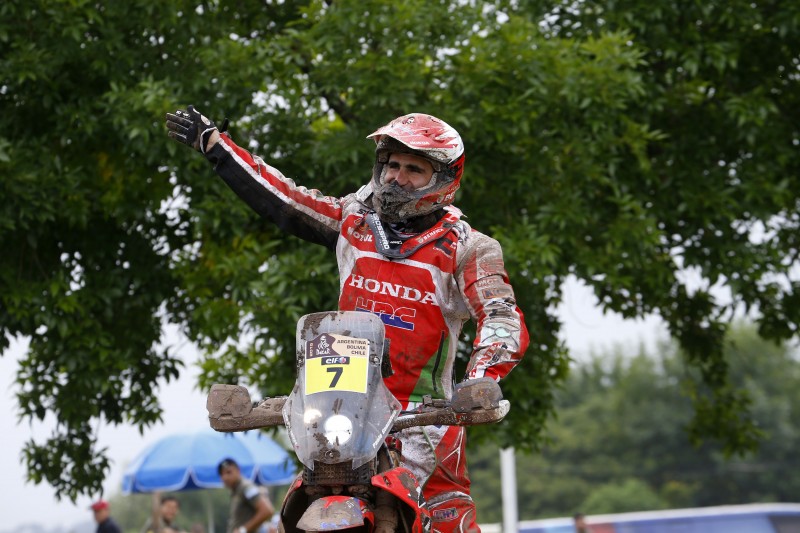 ---
Stage
12
Dakar Rally
Dakar
As the Dakar draws towards its conclusion, the final push to secure podium places continues. The penultimate stage sees Paulo Gonçalves defend his overall second. Barreda finishes the stage second, as Laia seals tenth spot on the day and eighth in the general rankings. Paulo Gonçalves has refused to throw… read more.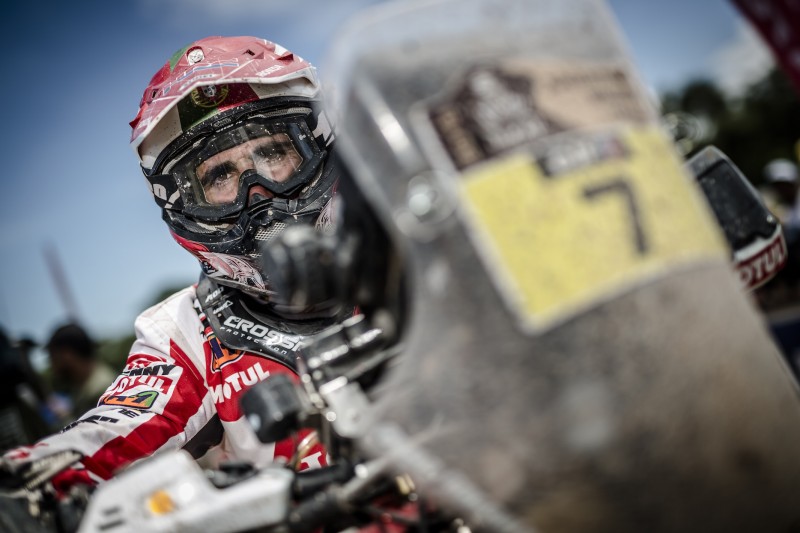 ---
Stage
11
Dakar Rally
Dakar
A fourth win for Joan Barreda brings the Honda CRF450 RALLY a seventh triumph in the Dakar 2015. The Spanish athlete, first away this morning after yesterday's marathon stage win, was also first to cross the finish-line in the Circuit of Termas de Río Hondo. Barreda, who has clearly put… read more.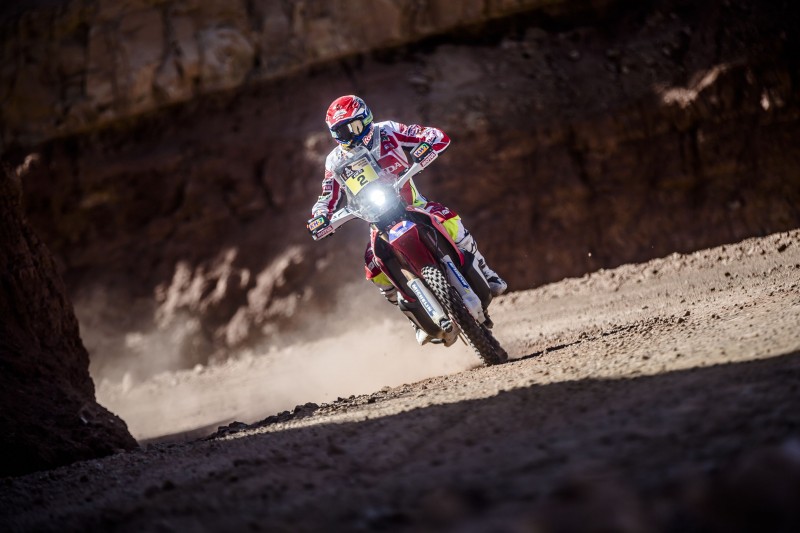 ---
Stage
10
Dakar Rally
Dakar
Joan Barreda accelerates his way to a third win in the Dakar 2015 as the tenth stage concludes in Cachi, Argentina. Paulo Gonçalves holds second place outright, and Laia enjoys eighth overall. With six out of a possible ten stage victories, the Honda CRF450 RALLY has been the runaway winner… read more.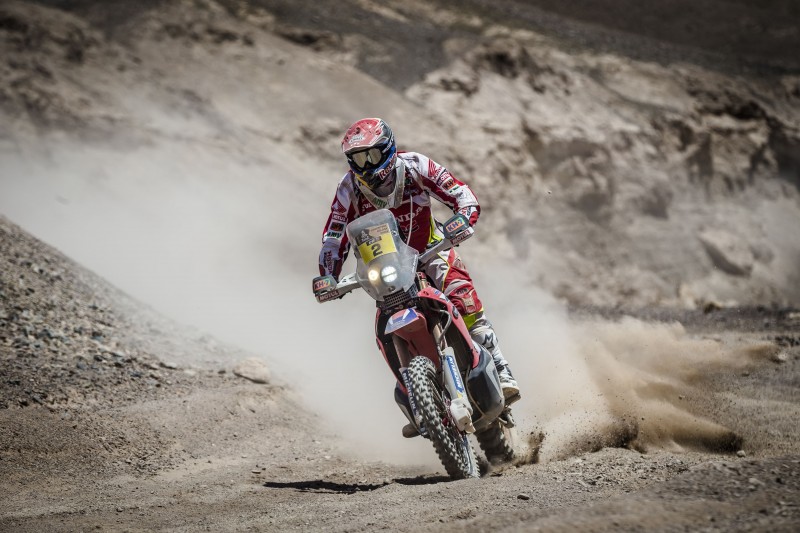 ---
Stage
9
Dakar Rally
Dakar
Immediate Team HRC response to yesterday's ill-fated eighth Dakar stage, with four Honda CRF450 RALLY bikes occupying the first five positions. Portuguese Helder Rodrigues triumphant in the tough special stage in Calama. Great day all round for Team HRC, registering a fifth victory so far in this edition of the… read more.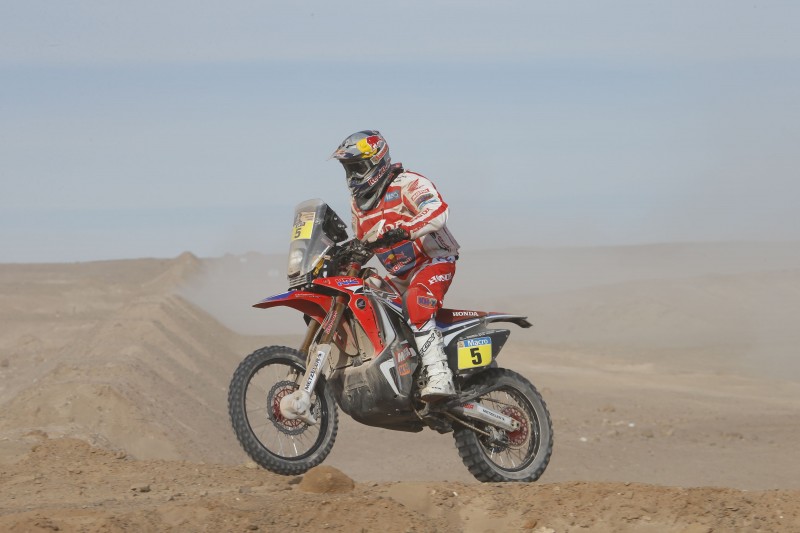 ---
Stage
8
Dakar Rally
Dakar
Laia Sanz continues to break Dakar records claiming highest female finish in any stage of the rally's history, posting fifth place. Paulo Gonçalves finishes the special after overcoming various setbacks on the Uyuni salt lake, which sees the Portuguese rider move up to second place overall. After enduring the rain,… read more.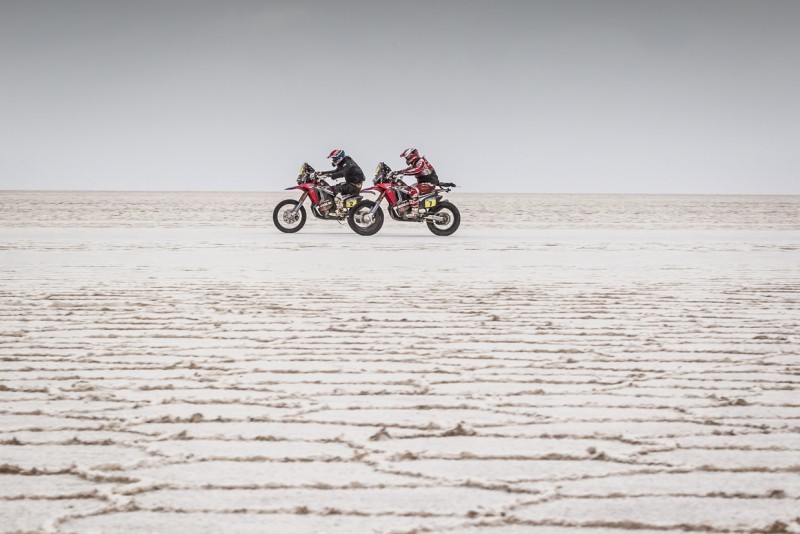 ---
Stage
7
Dakar Rally
Dakar
Team HRC keeps options wide-open in Bolivia as a lightning Paulo Gonçalves claims 7th stage honours. Epic stage finish for Joan Barreda, who breaks handlebars in a fall and yet fights on to retain leadership. Portuguese Paulo Gonçalves was victorious as the Dakar 2015 riders rolled into Uyuni, Bolivia with… read more.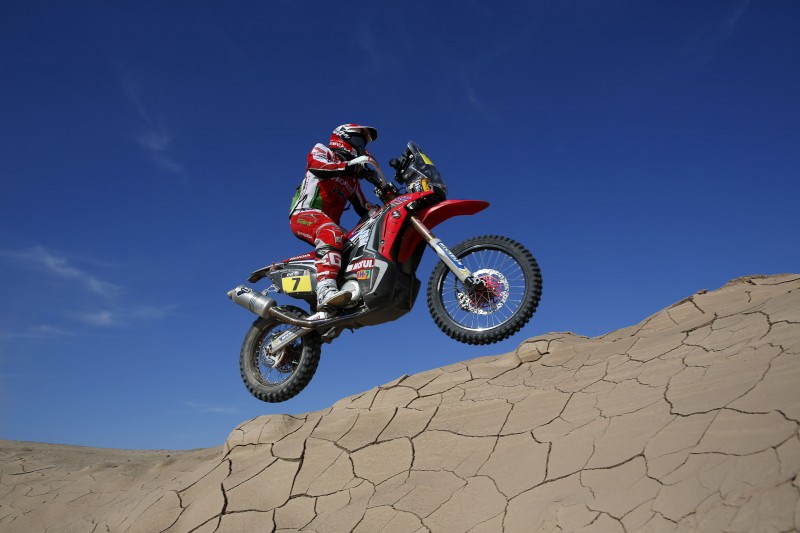 ---
The Rally Dakar finishes the first week of competition with the Hondas of Team HRC firmly entrenched in leading positions. Barreda and the CRF450 RALLY occupy top-spot. Team HRC arrives at Iquique for the rest-day in cracking form with no less than three Honda CRF450 RALLY riders in the top… read more.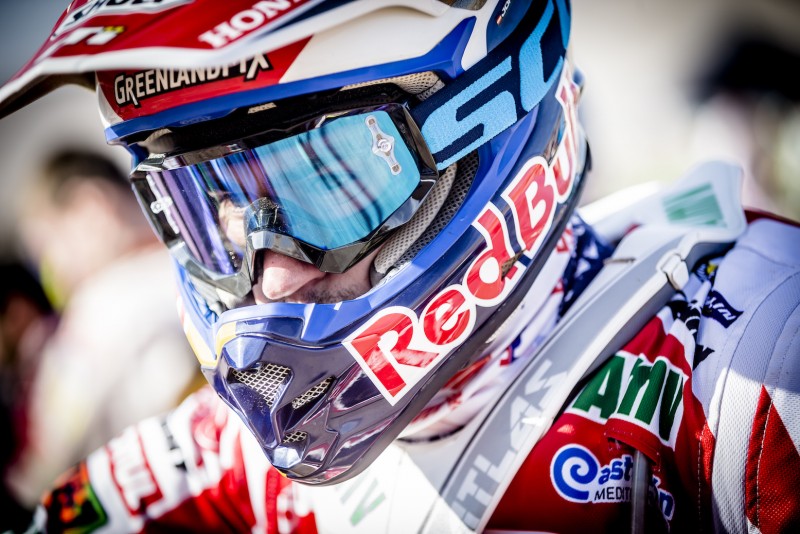 ---
Stage
6
Dakar Rally
Dakar
Helder Rodrigues pulls out all the stops and takes a well-deserved win in a decisive sixth stage of the Rally Dakar 2015. Team HRC make it to Dakar's first rest-day with a highly impressive first week scorecard. Helder Rodrigues stepped back into the limelight today proving himself to be the… read more.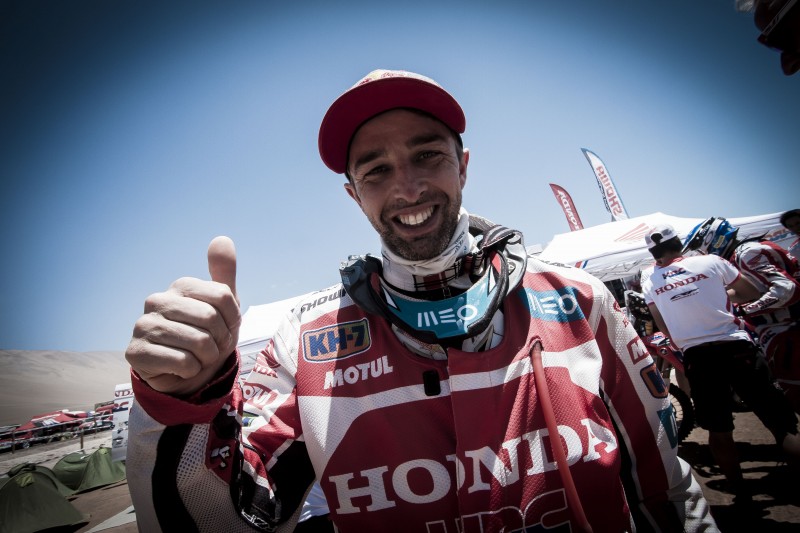 ---