Even before Michael Metge was born the passion for rally racing was pumping through the family veins. Michael was still crawling his way from one side of the sitting room to the other while his father was speeding his way from Paris to Dakar; a feat he accomplished on six occasions. René Metge, Micheal's second cousin, won the Dakar three times and directed it too. Rallying is in the family DNA.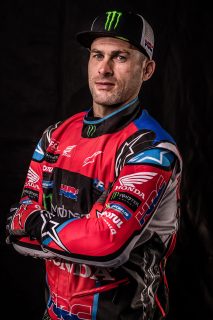 Background
Metge started young: at four he already had his own bike, although it did take a few years before he savoured local and regional Motocross competitions. Soon he was competing in Enduro and the results were starting to show; Michael took fifth place in the prestigious French Enduro Championship and in 2010 he achieved a runner-up spot in class E2 of European Enduro.
The rider's first venture into rally came in 2008 at the Sardinia Rally Race, although it wasn't until the 2013 Dakar that the Frenchman really showed himself to be a promising future talent. An eighteenth place finish in the world's toughest rally was nothing to be scoffed at. Metge's results – both overall and in each stage – didn't go unnoticed and he was signed up to one of the factory teams for the Dakar the following year, finishing in thirteenth position. A injury and mechanical issues forced Michael out of the Dakar 2015 in one of the Bolivian stages.
Career Information
| | |
| --- | --- |
| 2004 | MX Regional champion (France) |
| 2006 | 5th place France National Championship Enduro E3 |
| 2010 | Runner-up European Enduro Championship E2 |
| 2013 | 18th overall Dakar Rally |
| 2013 | 6th overall Rally dos Sertoes |
| 2014 | 13th overall Dakar Rally |
| 2014 | 3rd place on 6th stage Dakar Rally |
| 2016 | 3rd place Baja Aragón. 3rd place China Grand Rally. 6th place Vegas to Reno |
| 2017 | 14th overall Dakar Rally |
Rider Statistics
| | |
| --- | --- |
| Date of birth | 26 March 1979 |
| Birthplace | Nimes, France |
| Height | 175cm |
| Weight | 72kg |
| Hobbies | Jet-ski, cycling |