Welcome to Monster Energy Honda Team
Honda and Motul, who already have various collaborative agreements with different teams and disciplines such as Motocross and the Honda Road Racing Team (IOM TT), are to strengthen their alliance with Monster Energy Honda Team in their forthcoming bid for Dakar Rally glory. Motul was there to accompany Honda in… read more.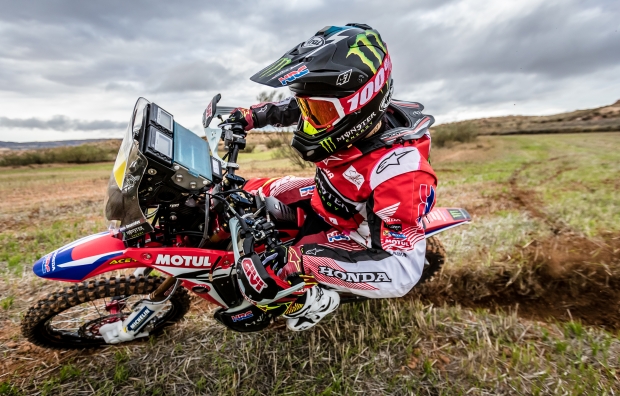 ---
Even before Michael Metge was born the passion for rally racing was pumping through the family veins. Who is Michael Metge? Michael Metge, a.k.a. MIKA, was still crawling his way from one side of the living room to the other while his father was speeding his way from Paris to… read more.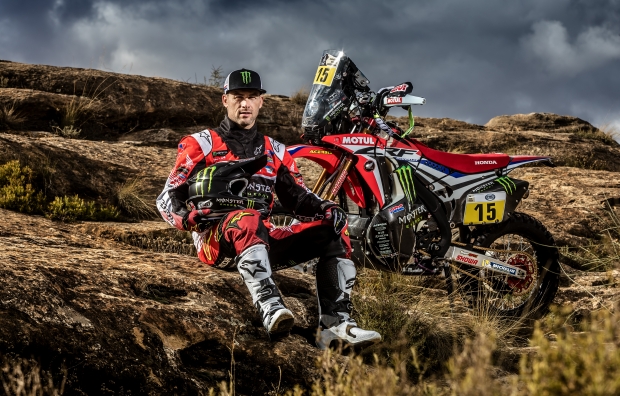 ---
Alpinestars support for Monster Energy Honda Team provides class-leading technical off-road and enduro footwear, apparel and protection, beginning with the Dakar Rally, which starts January 2, 2017. Under the terms of the agreement, Alpinestars will kit out official Honda factory riders Joan Barreda, Ricky Brabec, Paulo Gonçalves and Michael Metge… read more.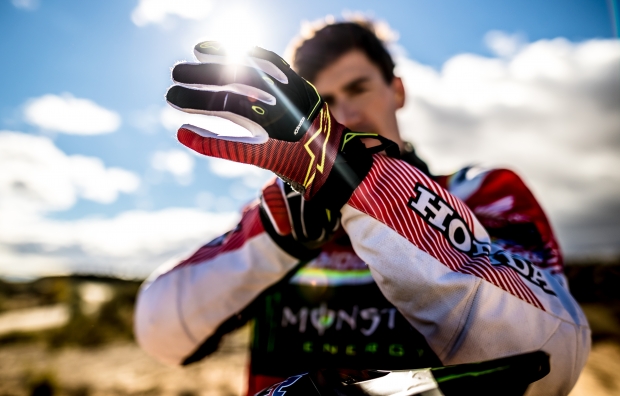 ---
Monster Energy Honda Team's Argentinean rider Kevin Benavides has suffered an injury in training that rules him out of the imminent Rally Dakar 2017. This week, Kevin Benavides, fourth in his Dakar debut last year, had relocated to the Atacama region in Chile to complete the final pre-Dakar training programme… read more.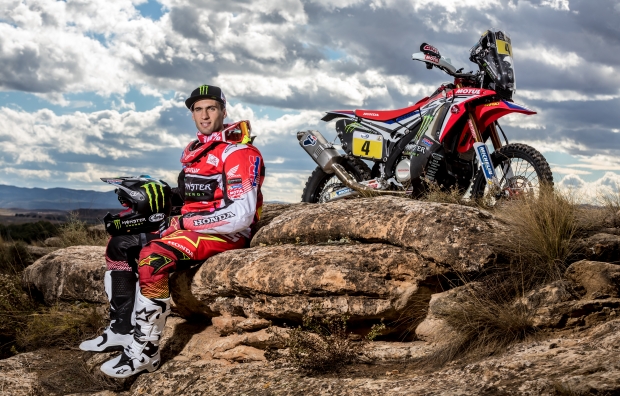 ---
Kyocera Corporation today announced that it will provide its TORQUE® G02 ultra-rugged smartphone as the official smartphone for Honda Racing Corporation's Monster Energy Honda Team, which will participate in the Dakar Rally 2017 to be held in January 2017 in Paraguay, Argentina and Bolivia. "TORQUE G02 smartphones provided by Kyocera… read more.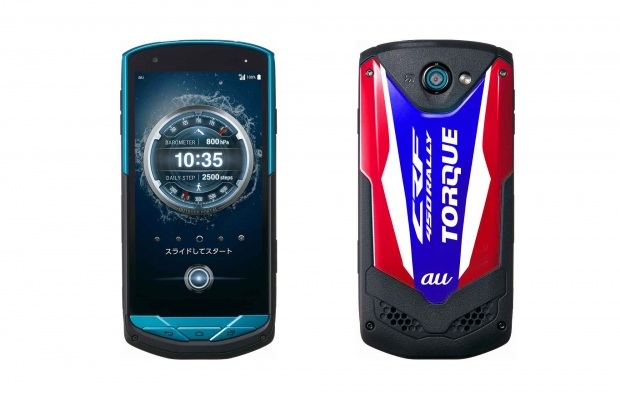 ---
Who is Ricky Brabec? Ricky Brabec's life took a fairly radical twist as desert racing grew in popularity in the United States. His interest in bike racing, and particularly, desert races, increased quickly and his incredible talent led to rapid progress in riding skills too. It has been an intense… read more.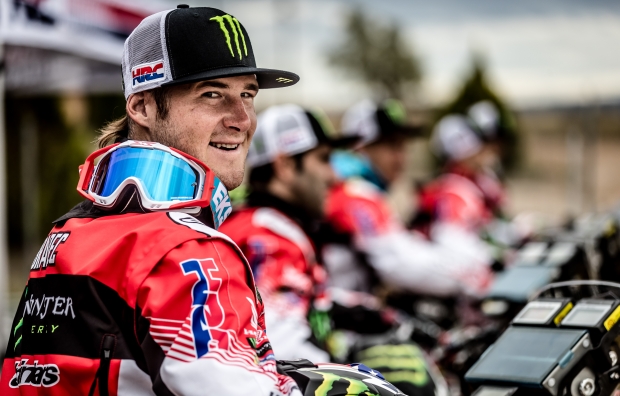 ---
News
Round DAK17
Dakar Rally 2017
Dakar
As the Dakar 2017 looms near, riders from the Monster Energy Honda Team – the official Honda factory team – can rest assured that after each of the gruelling stages, they will be able to put their feet up and relax in the comfort of vehicles supplied, once again, by… read more.
---
Who is Paulo Gonçalves? Paulo 'Speedy' Goncalves is a veteran with a very lengthy off-road honours list including victory in the 2013 Cross-Country Rallies World Championship and runner-up spot in the Dakar 2015. His pace, his skill to adapt to terrain types and his capacity to analyse stages are just… read more.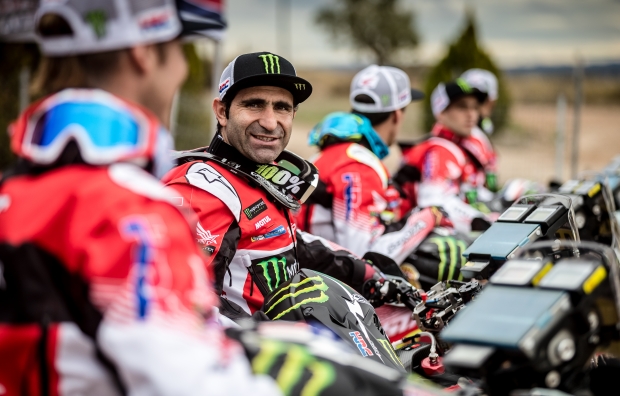 ---
News
Round DAK17
Dakar Rally 2017
Dakar
In the battle to conquer the 2017 Dakar Rally, Monster Energy Honda Team line up with the support of several key collaborators. One of these is set to be Acerbis, a brand with strong links to the competition and to rallying. On 2nd January 2017 the five riders of the… read more.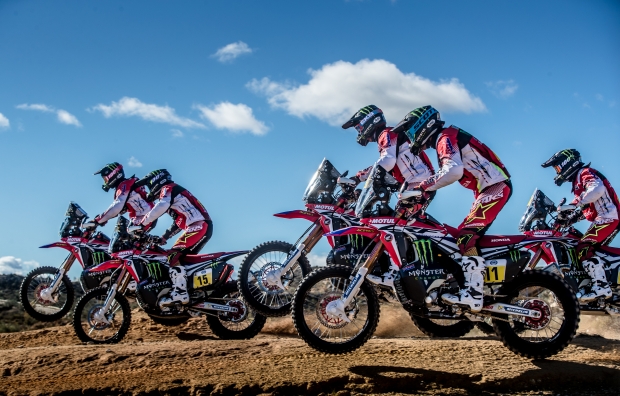 ---
News
Round DAK17
Dakar Rally 2017
Dakar
The great transatlantic juggernaut that will shortly haul the team's hardware from Europe to South America is about to set sail. Destination: the port of Campana to the north of Buenos Aires. The Dakar looms ever closer. In a month's time all Monster Energy Honda Team's vehicles will find themselves… read more.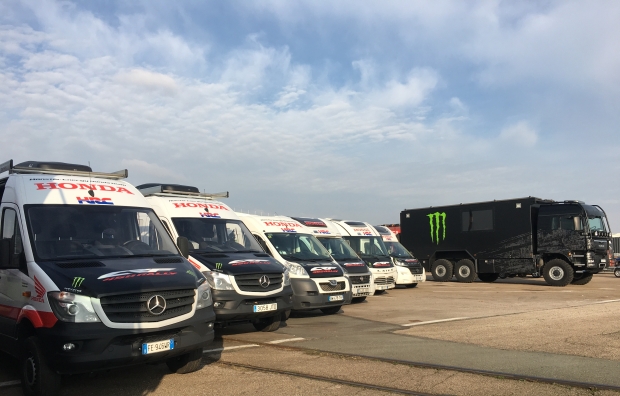 ---